Exercise at O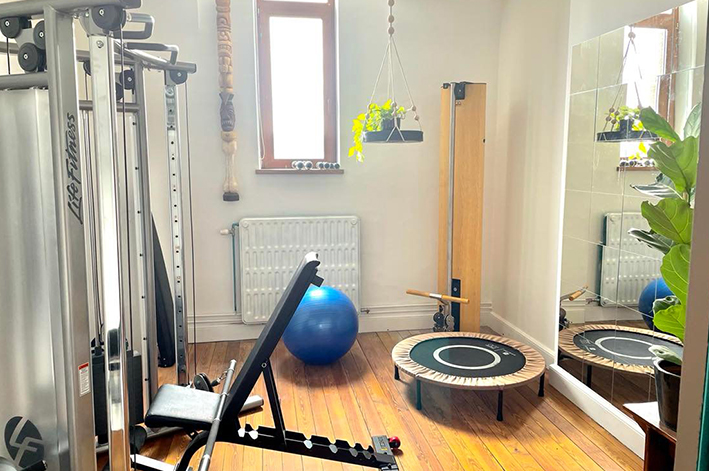 Another pillar of health is Exercise. Even going for a walk on a regular basis has impressive effects on your overall physical and even mental health.
Villa O is situated in the Belgian region of La Gaume. The region is popular with tourists because of the many walking and hiking trails through the forrests. We can provide you with the right information to go on a walk in nature.
Next to that, we also have a small gym room for resistance training, rebounding and stretching, free of charge for guests at Villa O.
When the weather allows it, we also have an outdoor swimming pool where you can swim and exercise.